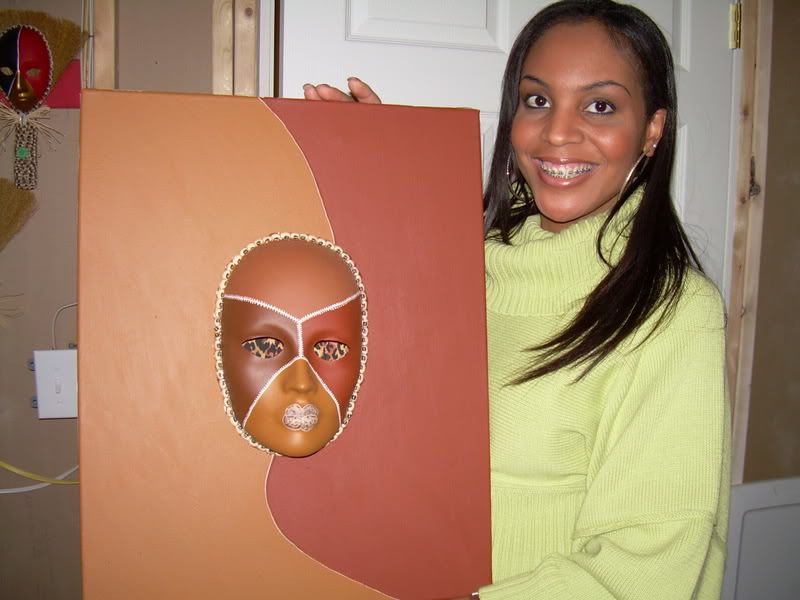 Magalie Delaleu Foster is a self-taught artist, marching to the beat of her own drum. About ten years ago she decided to use black-eyed peas on canvas instead of cooking them for dinner, her creation then spread from canvas to greeting cards. She is fascinated with colors, characters and stories, coming from a Haitian background goes without saying. A brief interview gives you a chance to know more.

How long have you been painting?
7 years

What's your inspiration?
Everything inspires me, life, laughter, children. My work is happy, bright and colorful. I tackle several styles and themes. I try to keep it as simple yet color to capture one's attention

Why are you an artist?

It's in my blood; it's in the blood that flows through my veins. It feels like I've been doing this forever.

What artist has influenced you?

My Uncle Daniel, that man can paint. He is not afraid to pull you into his artwork. Also Haitian art to me is beautiful, the colors, the people, the culture.

What other interest you have besides painting?

I have too many. Crafting, decorating, photography, cooking, the list goes on and on

How have you handled the business of being an artist?

Keeping it classy and professional

Where do you see yourself in ten years?

I see myself successful whether it's crafting, decorating or painting. I see longevity

What advice do you give to an artist just starting out?

Patience, lots of patience and passion


To check out more of Maggie's work, visit her website.